ABOUT
ÉAU (Écosystèmes Alimentaires Urbains) is an urban agriculture organization specializing in aquaponics: an innovative and ecological system of food production.
We develop vertical aquaponics farms that produce fresh, healthy and local food – vegetables, fruits and fish – all year round whatever the climatic conditions in order to contribute to food empowerment communities.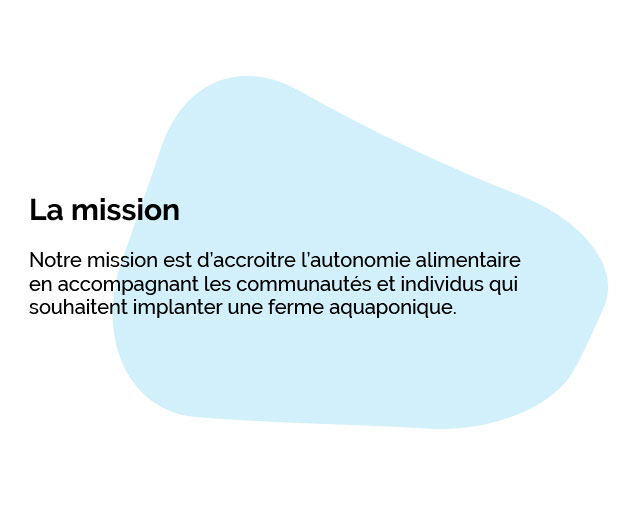 The advanced technology developed by ÉAU reaches new heights in agricultural performance and efficiency in the development of natural resources. Founded on the circular economy principles , ÉAU farms are a model of food production with a low environmental footprint.
Over the years, ÉAU has developed a specialty in the establishment of farms in non-productive areas , both in urban and rural areas as well as in the Northern Canada.
ÉAU puts its technology at the service of humans while respecting existing natural, cultural and social ecosystems . By creating user-friendly technological tools, ÉAU democratizes food production and makes it accessible to individuals and communities who wish to implement an innovative and inspiring project.
Genesis of ÉAU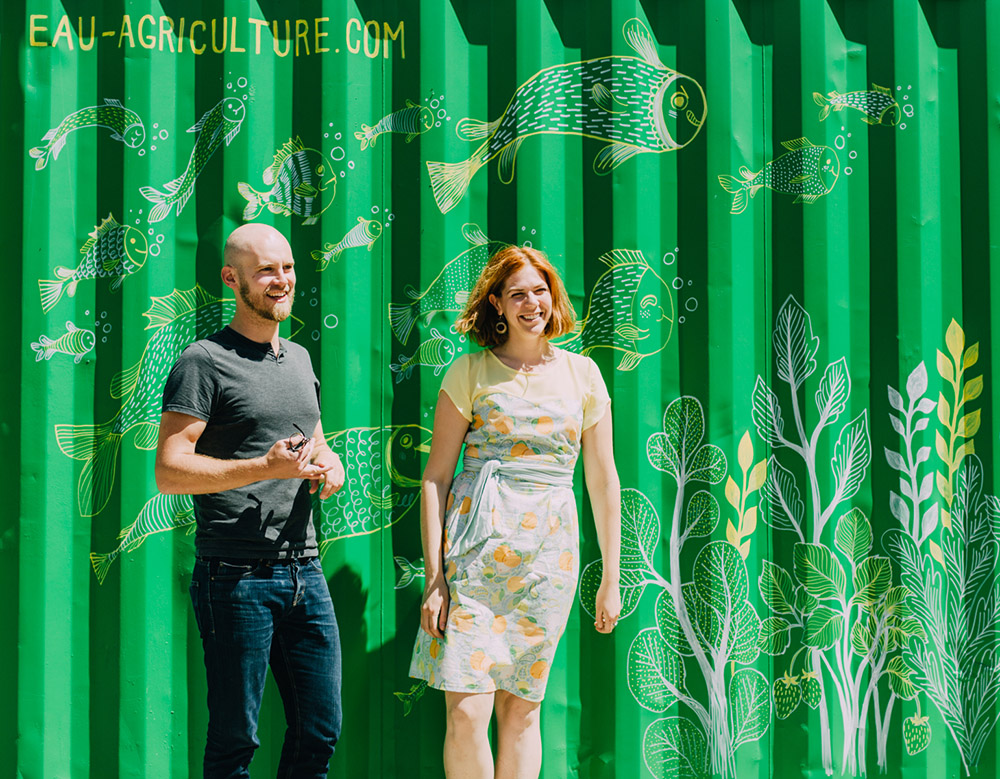 ÉAU was founded in 2015 by Émilie Nollet and Olivier Demers-Dubé , who inaugurated the first vertical aquaponic farm in Quebec on Place Shamrock in Montreal, near the Jean-Talon Market.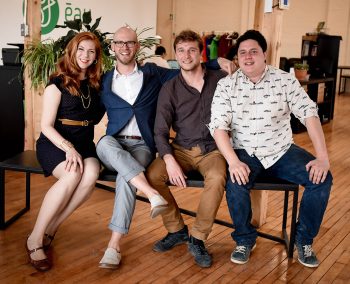 In 2016, Benjamin Laramée and Julien Le Net joined the adventure to co-found the current organization supporting communities and individuals who wish to set up an aquaponics farm.