ABOUT
ÉAU (Écosystèmes Alimentaires Urbains) is a company that specializes in aquaponics, an integrated food production system.
We develop commercial aquaponic farms that produce fresh, nutrient-packed produce – vegetable, fruit, and fish – year-round, no matter the weather conditions.
The cutting-edge technology selected by ÉAU allows us to offer solutions tailored to the needs of individuals and organizations. Our goal is to contribute to food sufficiency and part-take in the transition to low environmental impact agriculture.
Mission
Our mission is to increase food sufficiency and participate in the transition to low environmental impact agriculture whilst accompanying individuals and organizations that wish to install aquaponic farms, an integrated food production system.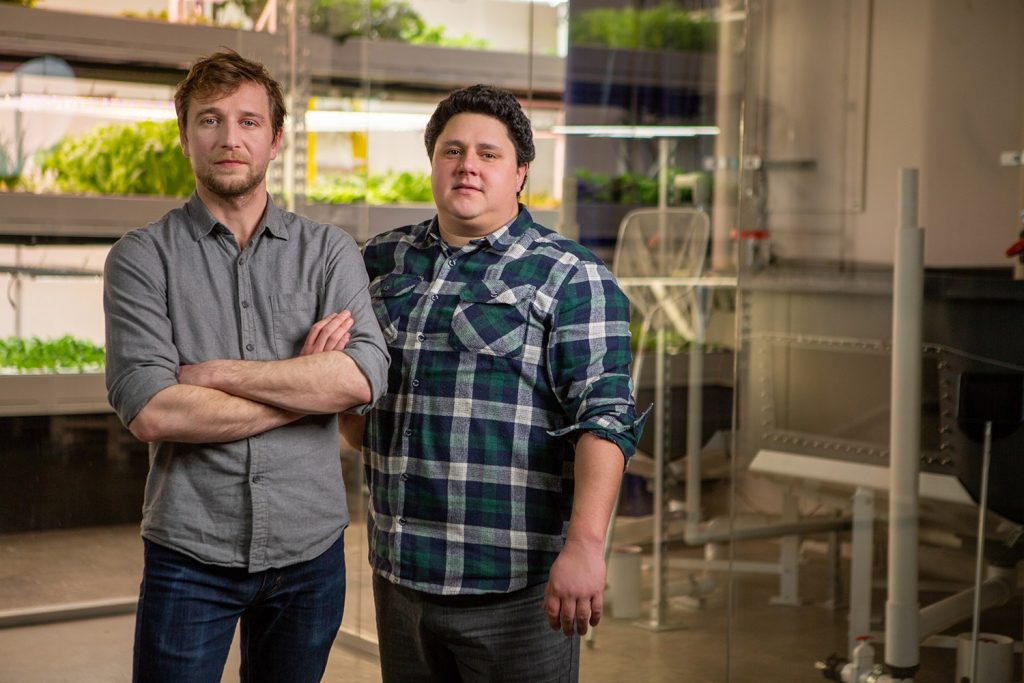 Julien Le Net et Benjamin Laramée, cofondateurs d'ÉAU
Values
Collaboration 
We work closely with individuals and partnering organizations throughout the creation process of aquaponic farms. Amid the creation of farms, our multidisciplinary team makes it a priority to include local actors, thus generating positive socio-economic impacts.

Rigor

Our team composed of experts has come up with a methodology to conceive profitable aquaponic farms. We select the most efficient and effective technology, continuously improved by our research and development. 
Adaptability 

We create tailored aquaponic farms that answer to the specific needs of the communities with whom we work, all the while considering the guidelines and the distinct technical and environmental constraints specific to each location.
Social and environmental responsibility 

ÉAU develops environmentally controlled aquaponic farms. This model of aquaculture limits the negative impacts on the environment. Our collaborative method allows us to make decisions that will generate positive socio-economic impacts. 
Genesis of ÉAU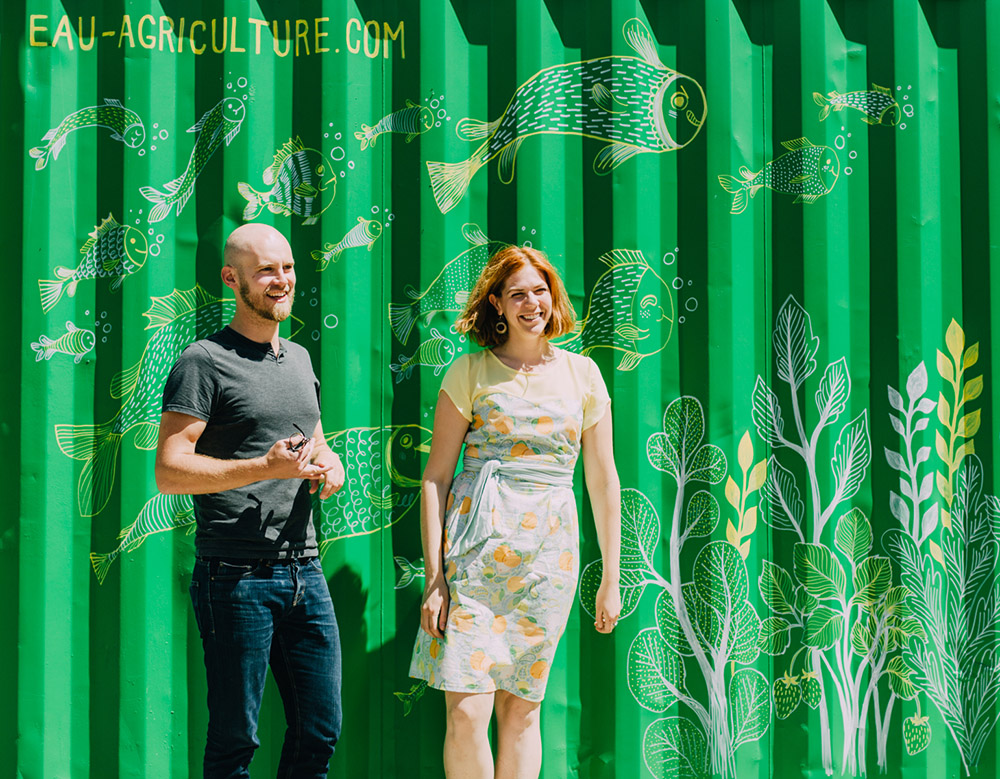 ÉAU was founded in 2015 by Émilie Nollet and Olivier Demers-Dubé , who inaugurated the first vertical aquaponic farm in Quebec on Place Shamrock in Montreal, near the Jean-Talon Market.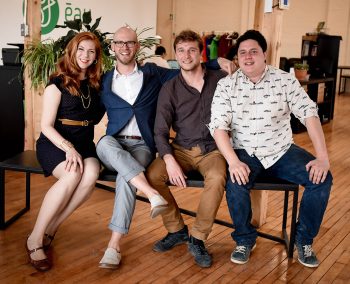 In 2016, Benjamin Laramée and Julien Le Net joined the adventure to co-found the current organization supporting communities and individuals who wish to set up an aquaponics farm.